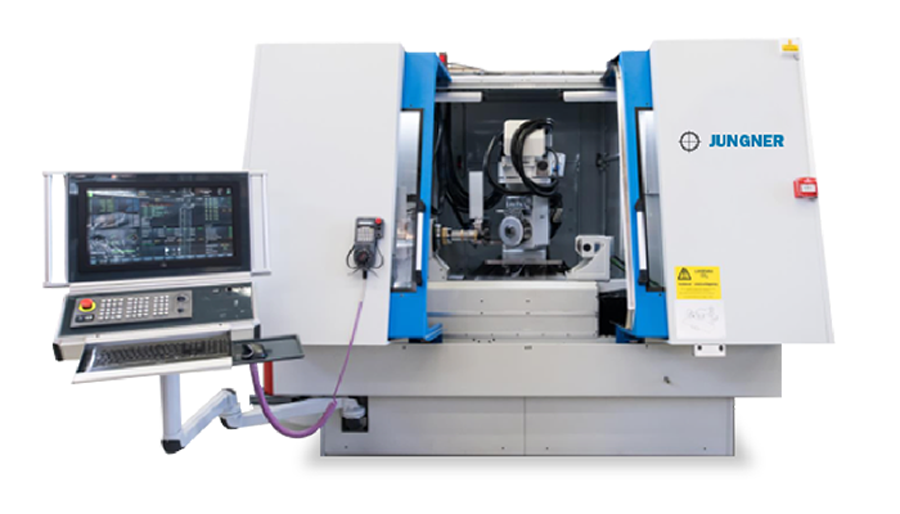 PG 700 CNC
High Precision Profile Cutter Grinding Machine
Product information
The PG 700 CNC of the SRM Line has been specially designed for grinding of cutters for screw pump and compressor rotors.
Cutters up to Ø500 mm can be ground with extremely high accuracy, which can reduce and completely remove the need for finish grinding.
Thanks to the flexible swiveling grinding spindle, integrated probe measuring functions and the specially designed software.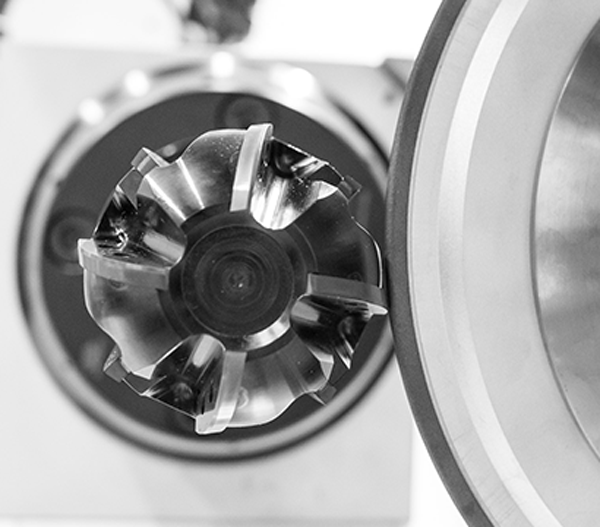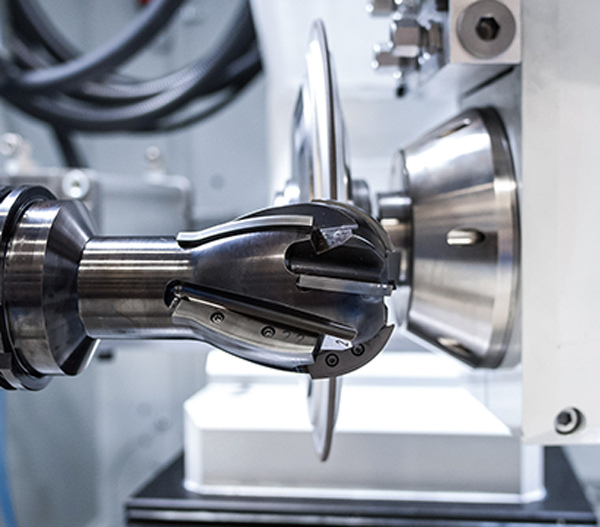 Technical specification  PG 700 CNC
Axis

Stroke

Resolution

 Rapid traverse

Pos. Accuracy

X
700 mm
1.2 

µm

Y
300 mm

10 m/sec

1.2 

µm

Z
300 mm

10 m/sec

1.2 

µm

B
∞
± 1.8 "
C
± 95 °
± 1.8 "
All axis equipped with external encoders from Heidenhain.
Workhead, B-axis
Clamping interface          HSK-100 or ISO-50
Max cutter diameter        ⌀500mm
Grinding spindle
Spindle speed                  0-25000 rpm
Spindle power                 43 kW
Max grinding wheel       ⌀300mm
CNC Control
Fanuc 30iMB
Measuring probe ( Renishaw MP 250 )
Touch trigger                                       Strain-gauged techn.
Unidirectional repeatability               0.25 µm 2σ
3D-lobing in X,Y and Z                        ±1µm
Stylus trigger force                              0.08N
Dressing unit
Dresser speed                                        4000 rpm
Maximum dresser wheel                      ⌀150 mm